Submitted by

chandra

on Wed, 2017-01-18 10:55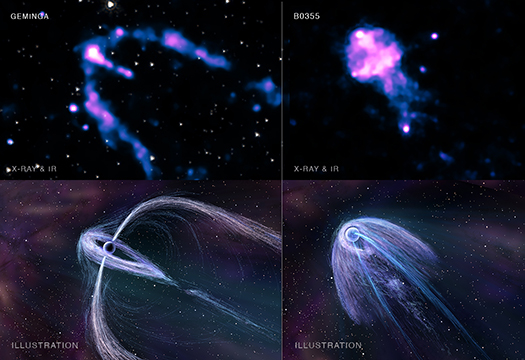 NASA'S Chandra X-ray Observatory has taken deep exposures of two nearby energetic pulsars flying through the Milky Way galaxy. The shape of their X-ray emission suggests there is a geometrical explanation for puzzling differences in behavior shown by some pulsars.
Pulsars - rapidly rotating, highly magnetized, neutron stars born in supernova explosions triggered by the collapse of massive stars- were discovered 50 years ago via their pulsed, highly regular, radio emission. Pulsars produce a lighthouse-like beam of radiation that astronomers detect as pulses as the pulsar's rotation sweeps the beam across the sky.