Submitted by

chandra

on Wed, 2019-05-08 12:24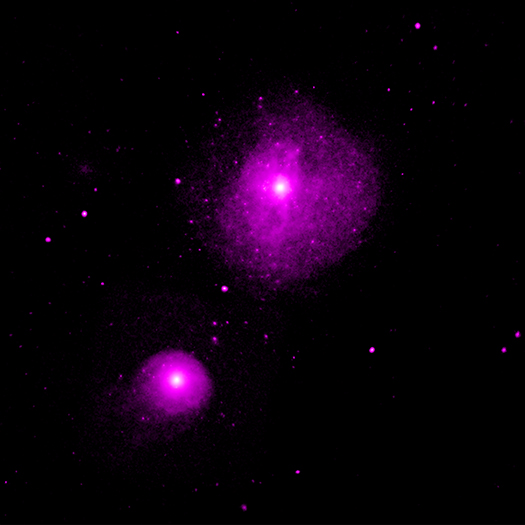 Fornax Cluster
Credit: X-ray: NASA/CXC/Nanjing University/X. Jin et al.
This image from NASA's Chandra X-ray Observatory shows the region around NGC 1399 and NGC 1404, two of the largest galaxies in the Fornax galaxy cluster. Located at a distance of about 60 million light years, Fornax is one of the closest galaxy clusters to Earth. This relative proximity allows astronomers to study the Fornax cluster in greater detail than most other galaxy clusters.