Submitted by

chandra

on Fri, 2019-02-15 08:40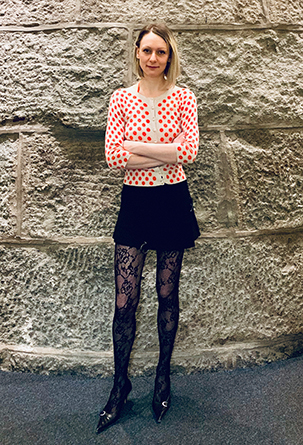 Orsolya Kovács
We welcome Orsolya Kovács, a third-year PhD student at the Eötvös Loránd University, Hungary where she obtained her MSc degree in astronomy, as our guest blogger. Currently, she is a pre-doctoral fellow at the Smithsonian Astrophysical Observatory, and is the first author on a recent paper on the WHIM featured in our latest press release.
I was working on a totally different subject before I started the missing baryon project with a small group of scientists at the Smithsonian Astrophysical Observatory (SAO) about two years ago. Before I came to the United States as a Ph.D. student, I was involved in analyzing optical data of variable stars observed at the beautiful Piszkéstető Station in the Mátra Mountains, Hungary. In my master's thesis, I focused on the variable stars of an extremely old open cluster in the Milky Way, and at that time, I also got the chance to gain some observing skills from my Hungarian supervisor.
So the very beginning of my astronomy career was all about optical astronomy. But before getting really into optical astronomy and mountain life, I decided to interrupt this idyllic period, and find some new challenges: I wanted to spend part of my Ph.D. years learning X-ray astrophysics. With this in my mind, I applied to the SAO's pre-doctoral program, and a few months later I arrived in Massachusetts.
Shortly after introducing me to the basics of X-ray astronomy, Ákos Bogdán at SAO proposed a crazy idea about how to observe the 'invisible', i.e. the missing part of the ordinary (baryonic) matter that could possibly solve the long-standing missing baryon problem. The missing baryon problem is related to the mismatch between the observed and theoretically predicted amount of matter.