Submitted by

chandra

on Tue, 2013-09-24 10:38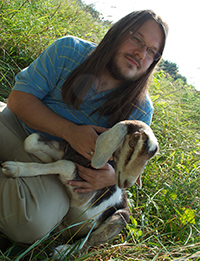 We are very pleased to welcome Jay Strader as a guest blogger today. Jay is the first author of a paper describing evidence for the densest known galaxy in the nearby universe, the subject of our latest press release. He is an assistant professor in the Department of Physics and Astronomy at Michigan State University. From 2007-2012 he was a Hubble Fellow and Menzel Fellow at the Harvard-Smithsonian Center for Astrophysics. He earned his BS in Physics and Mathematics at Duke University, and his PhD at the University of California-Santa Cruz. As his Twitter biography says (@caprastro), he loves "goats, birds, the Celtics, and globular clusters".
Explaining the basic properties of galaxies from spirals like our own Milky Way to dwarf galaxies like the Magellanic Clouds has been one of the central occupations of astronomers over the last few decades. Most astronomers now favor a picture in which galaxies form at the center of condensed "halos" of mysterious dark matter. Gas flows into these halos, cools, and forms stars and planets. The most massive galaxies are built up by mergers of smaller galaxies, which can shut off new star formation and leave behind "dead" elliptical galaxies. This basic scenario is a framework through which we can understand the formation of the known types of galaxies.