Submitted by

chandra

on Mon, 2019-06-10 13:43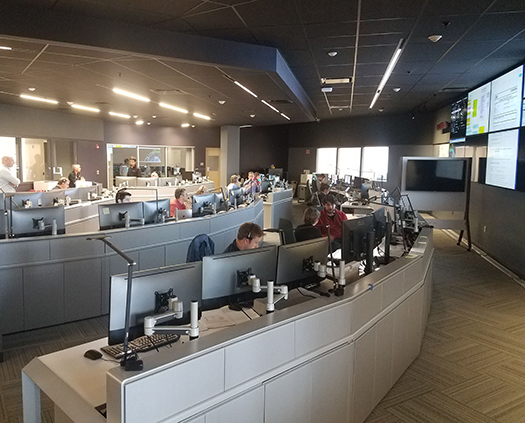 Chandra's New Operations Control Center
A new state-of-the-art facility that will operate NASA's Chandra X-ray Observatory has opened. This new Operations Control Center, or OCC, will help Chandra continue its highly efficient performance as NASA's premier X-ray observatory.
As the name suggests, the OCC controls the operation of the Chandra spacecraft while it is in orbit, as scientists and engineers design plans for efficiently and safely observing its targets.
Two years before Chandra's launch into space in 1999, NASA awarded the Smithsonian Astrophysical Observatory a contract to establish the first OCC as part of the Chandra X-ray Center, under the direction of NASA's Marshall Space Flight Center. Northrup Grumman was and continues to be a prime contractor for Chandra, employing many staff members at the OCC.