Chandra & the Carnival of Space
Submitted by

chandra

on Thu, 2011-06-23 15:49
The Carnival of Space is a round up of astronomy and space-related blogs that started back in 2007. Every week, a different webmaster or blogger hosts the carnival, showcasing articles written on the topic of space. This week, it's our turn to host the Carnival here on the Chandra blog. Enjoy!
Welcome to this week's Carnival of Space. We've got a lot to cover in the weekly blog carnival, so let's jump right into it.
On WeirdWarp, Chris Dann features the latest view of the Centaurus A galaxy from the Hubble Space Telescope. This famous galaxy just seems to get better each time a telescope takes a new look.
Mike Simonsen at Simostronomy has an account of his recent trip to the Texas Star Party. Sounds like quite an event!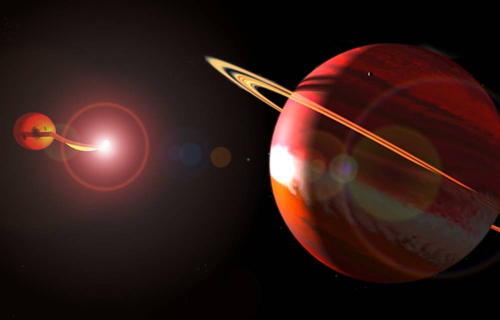 Over at Urban Astronomer, we find a write up of a newly discovered planetary system that didn't make too many headlines, but is fascinating nonetheless. This system apparently contains two giant planets around a pair of stars – a result that would have been pure science fiction just a few years ago.
Astroblog has the story of last week's lunar eclipse, plus some reminiscing about a previous one.
For those of you who read Spanish, there is a post on one of the satellites of Saturn on Vega 0.0.
Finally, the folks over at Next Big Future were rather busy last week. There was a post about a megawatt solar electric development project from Boeing, an announcement about higher-than-expected water amounts on the Moon, an account of work done on engines for Skylon, an unpiloted space plane, and a report about a Chinese "mega-science project" that would build a 500-meter aperture radio telescope.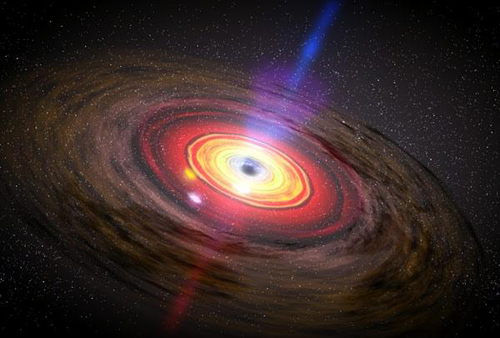 Here at Chandra blog, we had a pretty busy week with a press conference at NASA HQ to announce the discovery of baby black holes in the early Universe. In addition to the press conference for reporters, NASA also hosted a webchat where anyone could ask a question from the scientists involved. You can find a transcript of that event -- which had some pretty good Q&A -- here.
Well, that's all for this week. Happy space watching!
-Megan Watzke, CXC
If you run a space/astronomy related blog, and would like to get more awareness, participate in the Carnival of Space. Every week, a different webmaster or blogger hosts the carnival, showcasing articles written on the topic of space (carnivalofspace@gmail.com)
Disclaimer:
This service is provided as a free forum for registered users. Users' comments do not reflect the views of the Chandra X-ray Center and the Harvard-Smithsonian Center for Astrophysics.
Please note this is a moderated blog. No pornography, spam, profanity or discriminatory remarks are allowed. No personal attacks are allowed. Users should stay on topic to keep it relevant for the readers.
Read the privacy statement