In these past two decades, Chandra has made profound discoveries and contributed invaluable information about the cosmos and the wondrous objects within it.
Chandra is part of a rich legacy of telescopes. Its X-ray lineage stretches back to the Space Age when scientists and engineers pioneered instruments that were sent above the Earth's atmosphere. This allowed astronomers to observe X-rays from cosmic objects for the first time. Each decade has brought new innovations and new capabilities, culminating in Chandra's launch aboard the Space Shuttle Columbia in 1999.
Chandra also has strong astronomical family ties across the electromagnetic spectrum. As part of NASA's "Great Observatories" program, Chandra was designed and built to observe X-rays alongside the Hubble Space Telescope in ultraviolet, visible and infrared light, the Spitzer Space Telescope in infrared light, and the Compton Gamma-ray Observatory in gamma rays.
Today, the quest to explore the Universe is both multiwavelength and multimessenger in nature, with many of the very significant and exciting discoveries requiring information from different types of light as well as gravitational waves and particle physics. In its 20 years of operation, Chandra and X-ray astronomy as a whole have played a pivotal role in uncovering and solving the mysteries of the Universe. We look forward to what the next years may bring.
First Light: Celebrating 20 Years of Chandra Observatory
Credit: Steer Films & NASA/CXC/SAO (NASA's MSFC manages the Chandra program. SAO's CXC controls science operations from Cambridge, Mass., and flight operations from Burlington, Mass.)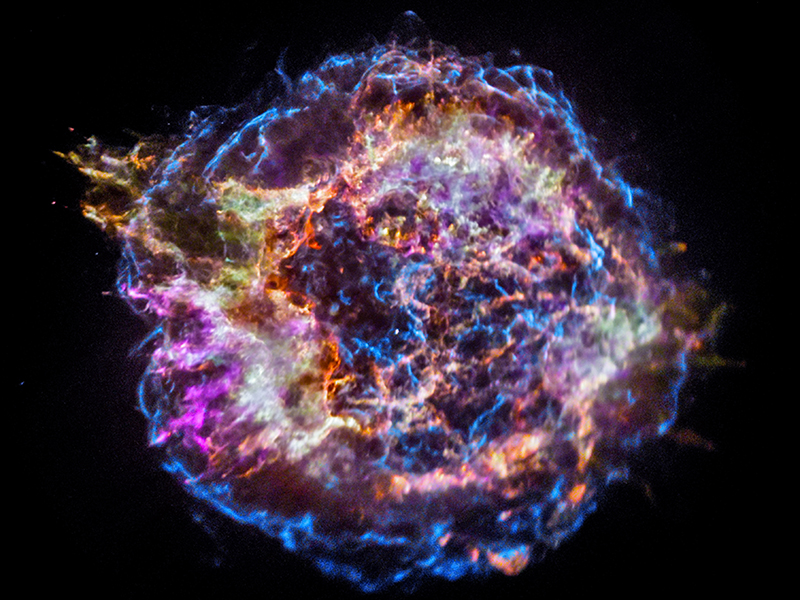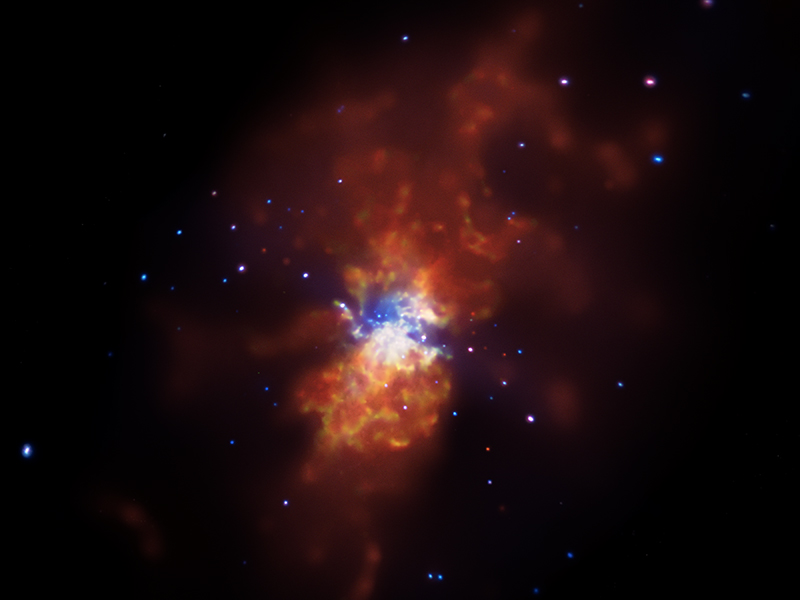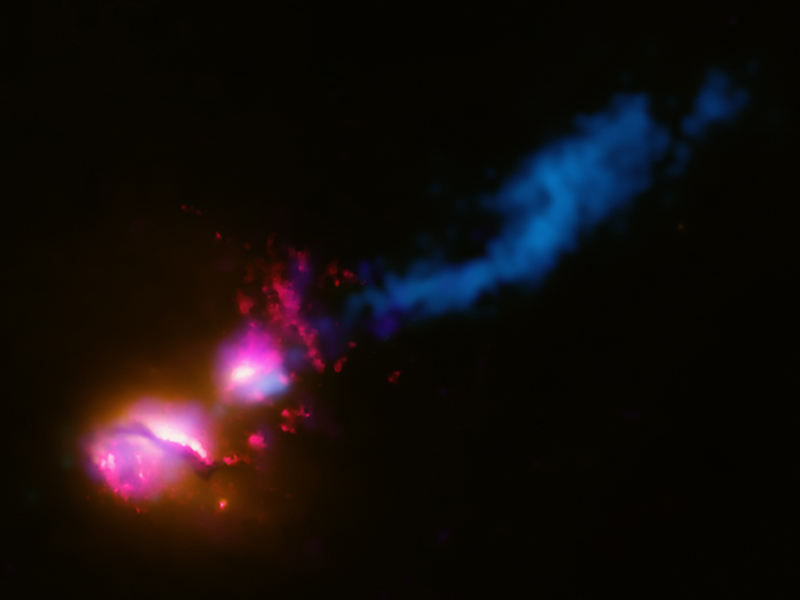 Chandra by the Numbers
0.002 seconds
for a neutron star (47 Tuc W) observed with Chandra to spin around once
2.3 days
before Chandra started observing a neutron star merger and gravitational wave source after it was discovered
3
number of remnants observed with Chandra of thermonuclear supernova explosions seen with the unaided eye
300 million
Sun masses are swallowed by a black hole to create enormous cavities in hot gas in a galaxy cluster
100 factor of energy
that particles obtain over the Large Hadron Collider after being accelerated in a supernova remnant
32 million miles
expansion speed per hour of blast wave in supernova remnant G1.9+0.3
20,000 light years
distance between the black hole in the "Death Star" galaxy and the target galaxy it is striking
1 quintillion
how many times stronger the magnetic field of a magnetar is than the magnetic field of Earth
4 inches
height of atmosphere of the neutron star in Cassiopeia A
0.01
number of electrons per cubic centimeter in hot gas in a galaxy cluster
99.9
fraction of the speed of light that particles reach in a jet formed by a neutron star
110 years
age of the youngest supernova remnant, timed from Earth, in the Milky Way galaxy
1 billion tons
weight of a sugar cube-sized piece of neutron star
1 million
number of Earth masses worth of oxygen ejected into space in the Cassiopeia A supernova remnant
20 years
(so far) in operation
23 trillion
bytes of data collected
14 meters
in length —about the size of a school bus
57
number of octaves below middle C of a note produced by a supermassive black hole observed by Chandra.
10 years
for a supermassive black hole took to dine on the remains of a star it tore apart
3 quintillion
quantity of Sun masses in the El Gordo galaxy cluster
3.6 million
lines of code written to operate, collect and analyze data
2.4 billion
kilometers traveled
63.5 hours
to take one trip around Earth
2,700
trips around Earth